Earlier this month we welcomed two new scientists to the Seda team, Arun Kamath (Associate Principal Scientist) and Tahera Begum (Analytical Scientist). 
Arun Kamath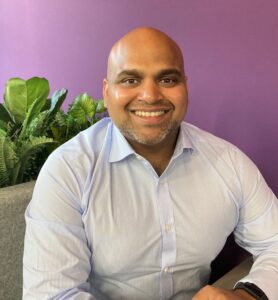 Arun Kamath joins as an Associate Principal Scientist in Analytical Sciences with a Master of Chemistry (MChem) from the University of Leeds and over 14 years' experience in the global pharmaceutical industry. His specialism is in analytical sciences for drug product development, with expertise in a wide range of analytical techniques and a comprehensive understanding of drug project analytical strategy and regulatory requirements. Arun has worked across a range of therapy areas and dosage form types, from early preclinical development through to late stage and product launch. With this level of experience and expertise Arun will be a valuable addition to the team. 
Tahera Begum 
Tahera Begum joins as an Analytical Scientist with a BSc (Hons) in Pharmaceutical Science from The University of Salford. Tahera has 2 years' analytical experience working in the Cannabis Industry. She has previously worked on formulations of cannabinoid-based products including food and cosmetics, where her main responsibilities included sample preparation and analysis of cannabinoid content in final formulations using HPLC. At Seda Tahera hopes to continue building her analytical expertise and broaden her experience of pharmaceutical drug development. 
We hope you will join us in welcoming our new scientists, Arun and Tahera to the Seda team. 
Seda's extensive analytical capabilities and suite of in-house analytical instrumentation allow us to support a range of CMC activities extending from early phase method development stability studies and impurity analysis, through to excipient compatibility studies and understanding product formulation and behaviour. The increasing complexity of pharmaceutical compounds encountered today requires a deep understanding of analytical techniques which we apply to solve the most challenging of problems.