We are delighted to announce that Seda has been shortlisted as Best CRO in the 13th Annual OBN Awards, the most coveted awards event in UK life sciences.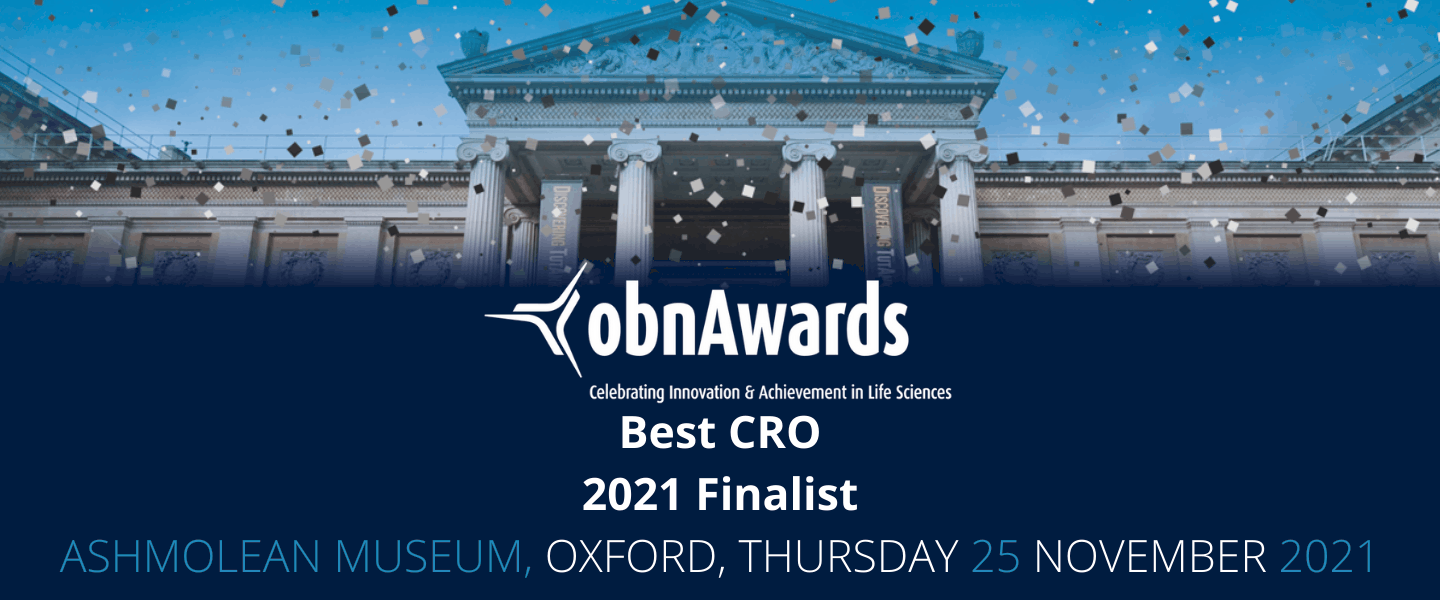 The award for best CRO is intended to recognise outstanding performance by a CRO offering either specialist or broad ranging services. The primary aim of our work at Seda is to maximise value for our Clients. We achieve this through the pragmatic application of scientific excellence in Pharmaceutical Development and Clinical Pharmacology to enable rapid and efficient development of optimal medicinal products. Our ambition is to provide our Clients with the experience and level of expertise found in the development functions of major pharmaceutical companies but with the speed and flexibility required in the fast-moving biotechs. Our integrated services include drug product consulting, laboratory services and in silico modelling and prediction. These allow us to design the optimal product or drug delivery system, understand the likely performance in vivo and navigate the steps to regulatory approval. Our areas of expertise comprise oral drug delivery (e.g. for poorly soluble compounds), complex parenteral products (e.g. delivery of new modalities such as mRNA) and novel routes of administration (e.g. nasal).
The Client testimonials that were provided in support of our nomination are a source of immense pride for the team at Seda, as is our broader impact in the development of the scientific ecosystem. For example, Seda is taking a lead role in a number of governmental and non-governmental initiatives to further enhance national capabilities and networks in the design and development of complex nanotherapeutics. These alliances under Seda's guidance and understanding of the drug development and regulatory approval processes have been a great success and are evidenced by significant impact on feasibility, timings and costs for our Client companies. At Seda, we know that when we contribute to the value proposition of our Clients, we will play our part in bringing new, innovative therapies to patients.
We are in esteemed company with other shortlisted finalists Precision for Medicine, High Force Research and Cellomatics Biosciences.The winners of the 2021 awards will be announced on 25th November at the Ashmolean Museum in Oxford.