Four months into the refurbishment and excitement is growing as our new facility at Cheadle Royal Business Park is nearing completion, with flooring and carpets being laid and meeting rooms on the first floor almost finished. Throughout the process we have been keen to ensure a high-quality design and finish that reflects the Seda brand and provides a great working environment.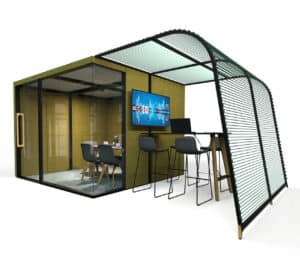 We will be installing a 'Campers&Dens' meeting room with hooded annex, not only giving the office space a modern and open plan feel but also for confidentiality and to manage the acoustics within the working space. We will also have work pods and small meeting rooms with glass partition doors to control noise and for quiet working. Just a few finishing touches are needed for the first-floor office and then we will be ready for the furniture to be delivered and installed on the 23rd of May. 
The laboratories are also on track to be completed in time for us to move the bulk of our lab equipment over at the end of May/beginning of June. We have plans to carry out the majority of our analytical and laboratory services at the new building from the start of June. There will be a short transitionary period where we will use our current facilities and new lab in tandem while the solid formulation processing suites are fully completed.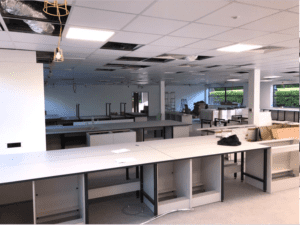 We are so pleased with the results so far and it will not be long now until we will be moving into our new facility with bespoke offices and laboratories. The all-important coffee machine goes in next week so we will soon be well equipped to receive visitors! Keep an eye out for further updates as the building progresses, including a virtual tour that we'd like to share with you once we are settled into our new home.