Joined by a panel of leading scientists, Seda's CEO Paul Stott took part in Bio Integrates' 2021 recorded sessions hosted by Life Science Integrates – Track 2 – 'It's about time'. The session covers ways of accelerating product development, the approach to development and approval of drug products, therapeutics & novel clinical trials, and the continuum of product development. Following the rapid development of COVID-19 vaccines due to the pandemic, the public have been shown just how fast medicines can be developed, assessed and approved, which has led to discussions on how these timelines can be accelerated outside of a pandemic.  
During the session the making of the COVID-19 vaccine was discussed by a research group leader from Oxford University and further details were given surrounding trials around safety and efficacy as well as the manufacturing process. The challenges of clinical trials on COVID-19 due to waves in different countries and different phases of the pandemic were also discussed, along with certain risks and decisions which had to be made in this time.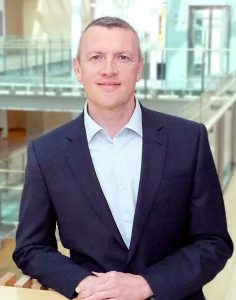 Paul Stott commented 'it was a great opportunity to hear directly from those involved first hand in the extraordinary efforts to develop novel COVID vaccines and to discuss how these learnings could be applied more broadly.' 
Another discussion point was regulatory authorities and the impact they have on the drug development process including – initial discussions, engagement, balanced approach, staffing and skill set shortages. Looking into the future it will be a big question as to how we can work together to shorten regulatory steps. 
Other areas covered in the session include big pharma vs SMEs, access to facilities and materials, supply chain issues, balancing supply and demand with staff skill sets and resources. With the main focus being on the shortening of timescales, efficiency and cost savings following the pandemic within the life sciences industry. 
The presentation is free to watch on the Life Science Integrates website. You can also watch recorded sessions exploring raising investments and meeting milestones, life-science companies moving location due to funding gaps and Brexit along with ongoing changes into 2021 and beyond.