Seda's Chief Technology Officer and co-founder Marcel de Matas has been involved in the review of the Movers and Shakers in BioBusiness 2021 nominations and the subsequent report.  
The Movers and Shakers in BioBusiness Report highlights the top 30 trendsetters within the UK life sciences industry, who are tackling some of the biggest health challenges of our time. The report showcases women at the forefront of the UK's flourishing life sciences sector and features insights from five alumni from previous reports, who share their vision for the opportunities that lie ahead as we move through the pandemic and beyond.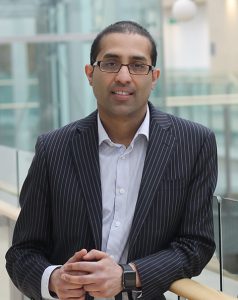 Marcel said, "it was great to be involved in reviewing the great collection of nominations for the movers and shakers report. The output from this exercise clearly shows the strength and depth in talent in the life sciences that exists in the UK, which puts us in the strongest possible position to develop the product innovations of the future".
The Movers and Shakers in BioBusiness Report can be found at News & Publications – Miranda Weston-Smith (mws-consulting.co.uk) and will be presented at the BioBeat21 Summit: Transforming medicine development through digital innovation on Tuesday 9th November, 14.00 – 16.30 GMT, livestreamed from AstraZeneca's global R&D Centre in Cambridge, UK.