Seda are excited to announce that we have taken on our first apprentice, Matthew Quinn, joining us through the Tiro Apprenticeship Scheme. 
Matthew joins us as a Level 3 Laboratory Technician Apprentice. During his apprenticeship, Matthew will receive on the job training in all aspects of formulation development, including solid dosage forms and analysis. He will learn what is required to enhance the solubility and bioavailability of poorly soluble compounds and how to assess their performance in vitro. In addition, Tiro will deliver a structured training programme and support Matthew's learning through modules including Health & Safety, LIMS and Documentation Control, Quality Procedures, and many more.  
"I intend to follow my aspirations and learn everything I can and become a contributing member of the scientific community. My apprenticeship is 18 months and in that time I will try my best to learn everything I can and offer a different outlook while shadowing my peers. Once I complete my apprenticeship, I plan on going on to the next level as soon as is possible to further develop my skills and experiences." – Matthew Quinn.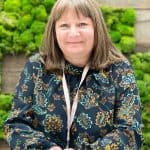 Senior Scientist, Lorraine Jones will be mentoring Matthew throughout his apprenticeship. Having started her career in the pharmaceutical industry on an apprenticeship scheme herself, this will stand Lorraine in good stead to support Matthew with his training and development at Seda.
"Going to university straight from school is not for everyone. I started my career as an apprentice with ICI pharmaceuticals in 1989. Like Matthew I was keen to leave the education system and earn while I learnt. The apprentice schemes are excellent for bright young people like Matthew who learn quickly but are not particularly academic." – Lorraine Jones 
The apprenticeship scheme is through Tiro, a leading training provider for science and technology apprenticeships. This scheme supports apprentices in kick-starting their career in an alternative way to the traditional higher education pathway, allowing apprentices to gain a qualification and the chance to climb the career ladder. 
Please join us in welcoming Matthew to the Seda team and wishing him the best of luck starting his career in pharmaceutical sciences.